ang isla.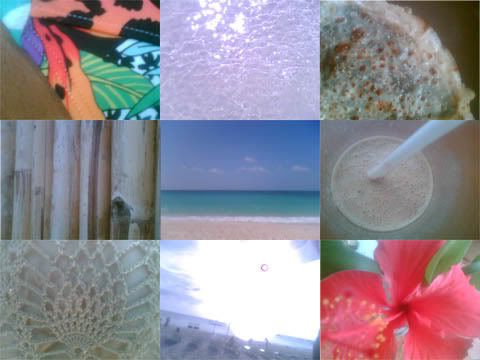 the sight, sound, smell, taste, and feel of one of the most beautiful islands in the world.. according to my attempts at 1.3 megapixel mobile phone photography. hehe.
its always great for everyone to take time out to get away! my pre-valentine's date was a good japanese dinner with one of my loves, father tito caluag, who recently just moved home from the city to the outskirts of manila. and according to him, the city is "toxic". i agree with that. (not unless its just my south girl sensibility that feels that way, hehe.)
ooh, a song comes to mind now.. when my sister and i were on our oh-so-fabulous vacation with my brother and his girlfriend tracy a few weeks ago in california, we took one night out to a jazz bar called yoshi's. (lucky for me, it was a japanese restaurant again!) the artist's name was ledisi, and she was great. her last song was dedicated to all the workaholics in the crowd and it went a little something like this..
take time
to get away
free your mind
and fly away
ayus. :)