sooo steady in singapore.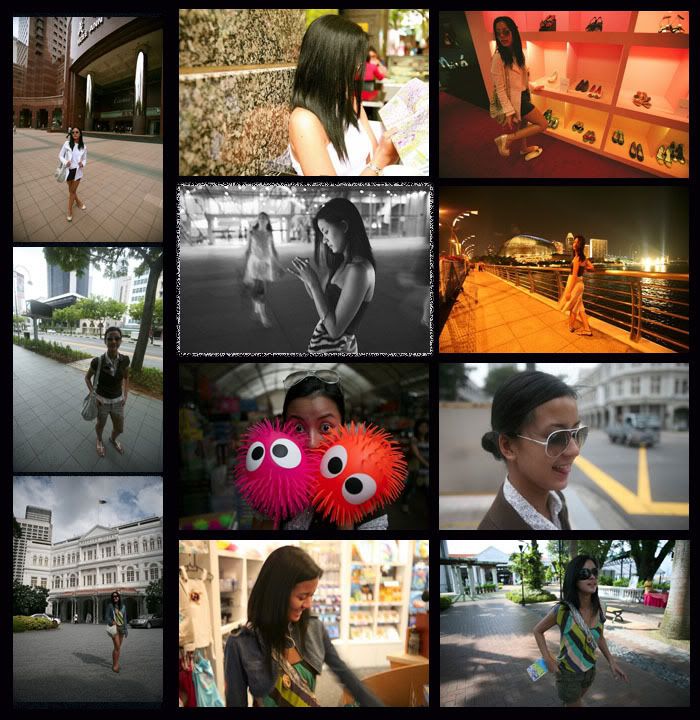 a million thanks to my fabulous friend
mori
, who was a great travel buddy, who was my personal paparazzi every minute of the day, and who shared his similar angsts and dreams!!
the best of sing..
1. staring at the map figuring out which train to take to get to where you want to go.
2. taking crazy photos and confidently posing on orchard road.
3. walking around esplanade at night with the cool wind in your hair while staring at the merlion.
4. finding cool, unique, and cheap items in bugis village.
5. chancing upon a free cultural show in a spanish resto called 'the tapas tree' in clarke quay.
6. the night safari. astig!!
7. getting our much-needed caffeine-fix from the uber-cool 'the coffee connoiseur'.
8. getting lost, going with the flow, and people watching in sentosa.
9. eating hot soup in the hawker center.
10. discovering cool brands like fox fashion and osmose.
here's wishing for more savings to get to take more trips.
in other news..
doing what we can.
my friend
tammy
, who like us all, is doing what she can to make this world a better place, works for the world youth alliance. she shared that "viviamo" means "we live" in italian. we live!! we are alive!!

if you are interested, please do click on the logo above, and sign the charter to join over a million young people from around the world who believe in the dignity of the person.
GoD bless us all in our quest to make this world a better place!