kilig to the bones.
hahaha! lagi akong natatawa pag naririnig ko yung expression na "kilig to the bones". nakakatawa kasi ang baduy at ang cheesy pero sa totoo lang, super sakto!
super fan ako ng talk show ni ellen degeneres. she's just sooo entertaining! i don't know the exact schedule when the show airs, but when i do catch it, i always feel like naka-bingo ako! hehe. the other day i got to catch an old episode where ashton kutcher was her guest. this is one part of the interview..

ellen
well, here you are on the cover of details magazine, looking very stylish..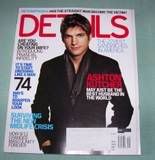 (female audience cheers and hoots)

ellen
and the headline reads, "ashton kutcher.. may just be the best husband in the world".

(ashton blushes)

ashton
the key word there is.. "MAY"!

(audience and ellen laughs)

ellen
no really, but why do you think they say that? what makes you the best husband in the world?

ashton
ah, well.. you see.. its simple. i have the best wife in the world.

(everybody now.. "AAAAAWWW..")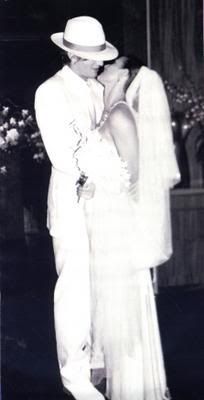 di bale, one day, i will find that someone that will say that about me too!! the LoRd will give that person to me when HiS perfect time comes. hehehe. trivia yun about me.. my biggest, grandest, greatest dream in the world? to be the best wife and mother to my future husband and kids.
malayo pa yun.. sobra! so for now, let me worry first about the surprise appearance of a pimple on my eyebrow, looking for a gorgeous outfit for my next dinner with the girls, and trying to find my harry potter five book.