scarred people are beautiful.
oh my peklat!! til today i hear it, "pahingi naman ng barya, o?" yeah, yeah. malakas lang talaga mang-alaska ang mga pinoy! hehe.
let me introduce you to my two scars.
yung una, yung mas light na nasa kaliwa, i got during my grade school girl scout days. we were playing patintero on the street while waiting to go on our christmas caroling project. masyado atang malakas ang pag-taya sa akin ng kasama ko! i fell, it hurt, but just like the trooper that i am, i got up, dusted off my green uniform, and was off to our caroling. by the time we got to the third house, my leg suddenly felt itchy. yun pala. tumutulo na yung dugo from my wound! as in umaagos! i was sent home ahead.
yung pangalawa, yung mas dark na nasa kanan, i got just a few months ago. walking five steps from the gate of my workplace to where my car was parked, out of nowhere, all of a sudden, unexpectedly, natisod ako. yung parang binatukan ako mula sa likod, tumilapon paharap, sumubsob sa kalye, at ayun, tumama ang tuhod ko sa semento. totoo pala yung sa mga sitcom, yung pag nadadapa, tumatalbog?
so.. how do my scars make me beautiful?
actually, these scars don't. sa totoo lang, physically, yuck siya. i'm such a big fan of girls i see na talagang mala-manika ang legs. huwooow talaga! salamat na lang sa mga produkto tulad ng sally hansen spray, those times that i need to wear a short dress, nairaraos ko naman. or those other times on the beach or when in shorts, pakapalan na lang ng mukha. hehe.
but it did help me a lot on my long quest to be comfortable with myself. of course mas madaling sabihin na "i'm comfortable in my own skin" kapag flawless ka. but for me, having all these scars growing up helped me have this attitude na, "hey, nagkaroon ako ng childhood! history ko yan! at bawat peklat, may kwento yan." of course i wish that i could freely flaunt my legs, sino ba naming girl ang ayaw nun, diba? but hey, i've come to terms with the fact na isa yun sa imperfections ko, i have to learn how to deal with it, at hindi ko naman ikasasama bilang tao at kristiyano na may peklat ako diba. :p
but scarred people are beautiful.. right?
i am a proud member of search-in circle 70 ng la salle zobel! those who went to any la salle school are familiar with this, but to those who aren't, search-in is basically a retreat that junior high school students can attend, where they learn more about themselves, their social responsibility, and the LoRd.
i remember this beautiful story titled "scarred people are beautiful". wala man akong access sa files ng search-in, with the help of my sister aissa (SI C55) and our good friend ian (SI C70), we were able to put together the story so i can share it with you. here goes.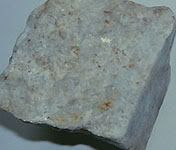 once upon a time, there was this big piece of rock living peacefully on a mountaintop. one day, he gets transported somewhere far, far away. all of a sudden, he receives multiple blows around his body. he gets hurt once, twice, more times. he's hurt bad. he doesn't know why he's being beaten, but it goes on and on. one day, it suddenly all stops. everything becomes peaceful just like it was before. after some time, he notices that people start to look at him, they stop and stare, and he's wondering why. one day, there were two workers walking by, and they were carrying a big mirror. the rock saw his reflection, and saw, he was now a beautiful statue.

sometimes, or oftentimes, we are filled with uncertainty of why we feel the pain that we feel. in the end, all these blows that we receive, mold us to become beautiful beings.
ang say ni GoD sa mga scars na ito?
one of my favorite passages in the bible is james 1: 2-4. i like reading it those times that i feel down and depressed..
"consider it pure joy, my brothers, whenever you face trials of many kinds, because you know that the testing of your faith develops perseverance. perseverance must finish its work so that you may be mature and complete, not lacking anything."