who watches "inside the actor's studio"?
grabe!! super big fan ako ng show na "inside the actor's studio". i just love listening to how different artists are so passionate about their craft. nakaka-inspire kung pano sila nakakapagbigay-buhay sa mga characters na makakapag-inspire din ng napakadaming tao.
the host, james lipton, always asks every guest these ten questions, made by his idol, bernard pivot.
libre mangarap, so kahit hindi naman ako aktor, kunyari ako ang guest sa show, sinagot ko yung mga tanong. :p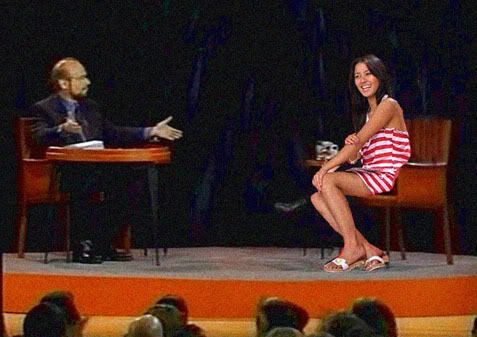 1. what is your favorite word?
LOVE!
2. what is your least favorite word?
SUFFERING..
3. what turns you on?
POSITIVITY.
4. what turns you off?
ARROGANCE!
:s
5. what sound or noise do you love?
WATER!
:p
6. what sound or noise do you hate?
FIGHTING.
grr..
7. what is your favorite curse word?
wala talaga, pero kung kailangan, siguro..
F*CK.
8. what profession other than your own would you like to attempt?
TEACHER!
9. what profession would you not like to do?
TABLOID REPORTER..
10. if HEAVEN exists, what would you like to hear God say when you arrive at the Pearly Gates?
"I'M PROUD OF YOU, KIDDO."
kayo, ano ang mga sagot ninyo?