a princess in vietnam.
i fell in love with vietnam!!
what i planned out to be a solo flight, anything goes, out-on-my-own trip to vietnam turned out to be one of my best trips ever. thanks to my cousin raquel who took such good care of me in ho chi minh, to my gorgeous friend reg who took me out one night, to my good, good friend henry who taught me all about his country, and to his brother louis who adopted me in hanoi!! its almost unbelievable the princess treatment i got. (thank yooou! cam on!!) in my short, short stay, i got to experience the best of two cities that i absolutely recommend you should go visit in your lifetime.
going touristy! ho chi minh by day.
the town hall (with ho chi minh's statue in the park right in front), post office, reunification palace (as in the gate in the play 'miss saigon', astig!), saigon locals, notre dame church, and the super charming motorbike culture.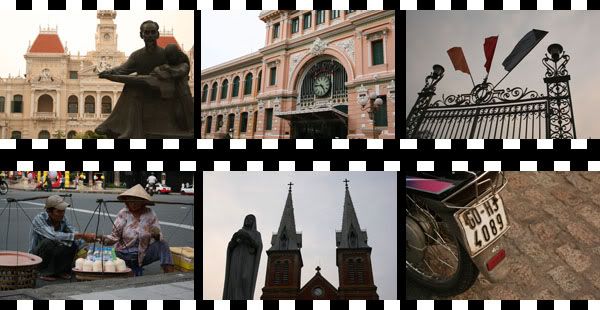 organized chaos! ho chi minh by night.
henry calls it organized chaos. vietnam is incredibly charming. i can't get over it. i happened to be there the week of the moon festival, and so at night, the city was alive.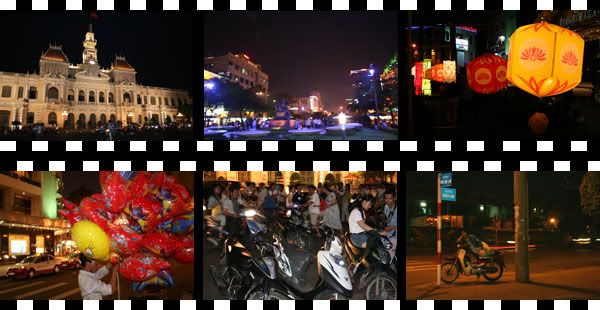 motorbike ride with henry in saigon!
woohoo!

the war remnants museum..
something everyone should see if only for the sake of getting to know more about history. after all the photos and posters and concrete and metal.. was a whole wall of children's artwork about hope and peace.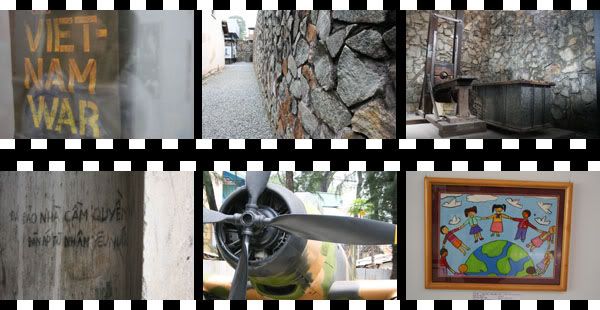 ben thanh market.
the most famous market in ho chi minh where i bought myself an ao dai, a vietnamese silk bag, and vietnamese coffee!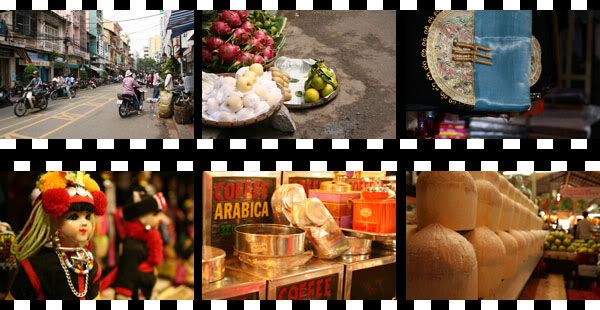 a rainy hanoi by night.
taking photos around the block before going to see their famous water puppet show.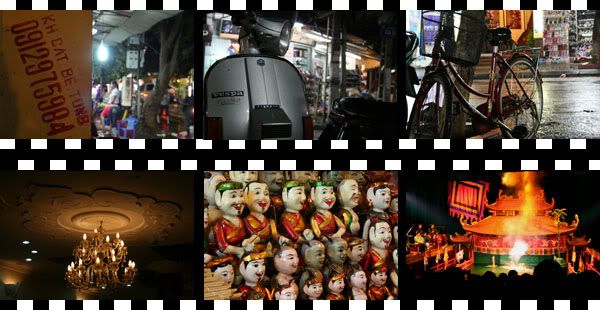 the gooorgeous french quarters. gorgeous i tell you.
also called the 'old quarters' and '36 streets', most all the travel guides you will read about hanoi will tell you to go around this area. shopping, food, culture. what more can you ask for?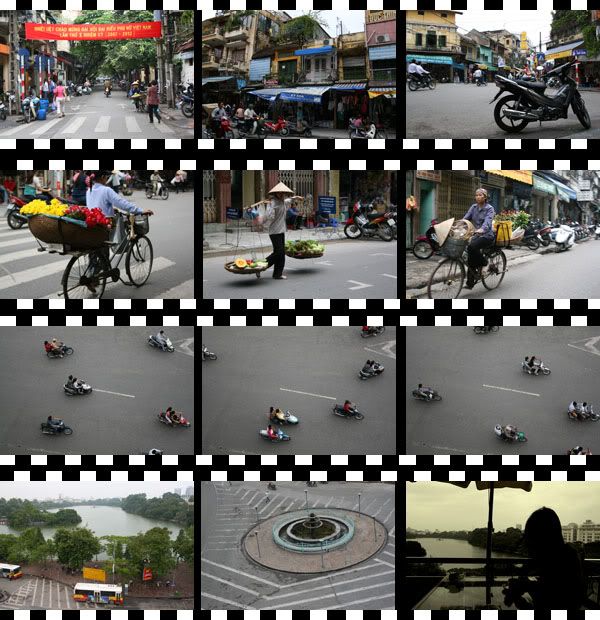 cyclo ride with louis in hanoi.
suuuper steady with a really nice cyclo driver.
culturing ourselves out in hanoi by day.
the mausoleum of ho chi minh, the old church, the sofitel metropole (where angelina jolie stayed when she was in hanoi! hehehe.), the beautiful, calming, and steady hoan kiem lake (and the newlyweds who happened to be there to have their photos taken.. aaw..), the temple of literature, and the museum of ethnology. phew! all in a day's work!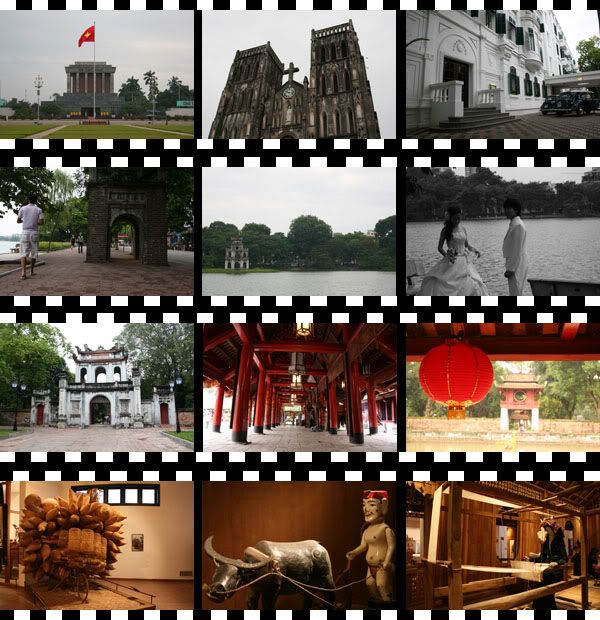 and.. the foooooooood!
i loooooooove vietnamese food! and tasting authentic is indeed an experience! i probably ate five meals a day, and drank too many ca phe sua da's (iced coffee with condensed milk! my new favorite!!) for my own good. =p