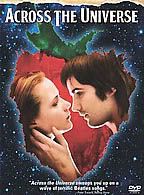 my new favorite movie: 'across the universe'!!
wow. as in WOW. as in WOW!
i'm not kidding, wow.
after watching this, i realized that this is exactly why i love films - because of its great power to stir every kind of emotion in you, to share powerful stories that we can grow from, and to give tribute to amazing people who we want others to know more about.
just thinking about this movie still makes my hairs stand on end!!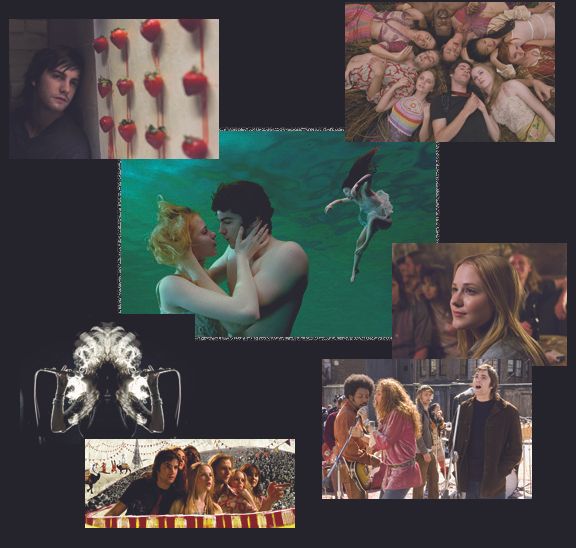 maybe like 80% of the movie my jaw was just dropped still in awe, and the other 20% i was either singing or crying. i can't believe a film can be this amazing. it is now tied with
'eternal sunshine of the spotless mind'
as my all-time favorite movie. i got the chance to watch this amazing film a few weeks ago and i highly recommend that everyone who gets to read this post, watches it.
if you are a big
beatles fan
(and i am a huge one), i promise you will love it!!
the filmmaker,
julie taymor
, is of theatrical background ('the lion king' being her most famous), and actually first screened her film to an audience of two. one being her, and the other, being THE paul mccartney. she excitedly shared to oprah how he sang under his breath to some musical parts of the film, and how she asked him after the film, "is there anything you didn't like?", and he replied, "what's not to like?"
imagine a stage play on the big screen.
imagine artwork made into a film.
imagine a perfect cast whose characters are inspired by the songs of the beatles ('jude' and 'lucy' being the hero and heroine).
imagine a modern-day interpretation of our favorite beatles classics like..
'let it be'
(put together with deaths in the time of war),
'if i fell'
(as the song sung by lucy when she realized she was falling for jude),
'come together'
(supported by activists and artists all coming together in new york city),
'i want you'
(put together with recruiting soldiers to fight in the war), and
'all you need is love'
(as a perfect tribute scene to the beatles, and is the part i cried a river to)!!
a total of 33 beatles songs were used in the film, and as i read more trivia on the film, even some scenes that you would think aren't major scenes, are actually interpretations of other songs not included in the musical part of the film.
oh, and i mustn't forget. bono, yes as in THE bono, sings and acts for this fantastic film!
so if you're interested to see the mind-blowing visuals and to hear the versions of the beatles songs that'll shake you from the core, here is the full trailer of
'across the universe'
.
i swear to you you will love this film! try to watch it if you can! you haaave to! =p