people of my year 2008.
time magazine, one of the most brilliant magazines ever, has their much awaited
person of the year
issue.. i always looove reading the stories of those who influenced a big part of the world in the year that was. why are they so important? what did they do? and how was i affected by what they have done?
and so, taking inspiration from that, i decided to come up with my own list..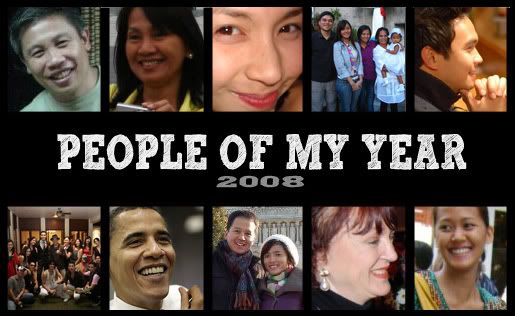 i am proud to introduce to you the ten people who made a big impact on my life for 2008. :)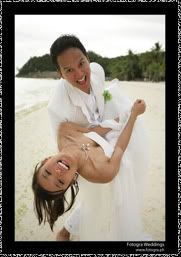 the aycees.
jc and tracy, fondly known as "the aycees", got married may of last year. my sister and i always say how happy we are that the main man in our lives has found the main woman of his. i can say that the aycees are my faaavorite couple in the whole world!! i am so inspired by how they work so hard yet manage to have their share of fun, by how they both are so open to the world, and by how they make each other the best people that they can be. i can also honestly say that i hope to find myself in a relationship as great as theirs someday. :)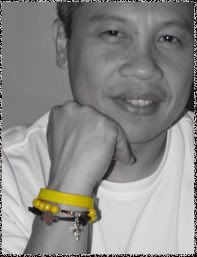 rapa lopa.
i met tito rapa july of last year. he is part of a big, big, fun, fantastic clan that i now love to bits!! he is one of those people that inspire me and make me believe that it is possible for anyone to make a positive impact on society. because this year has been a tough year for the whole world, it sometimes is so easy to get jaded and to just think about yourself and your family. tito rapa is one of those that push you to do more and to be more. and just looking at the way he lives his life, balancing family, friends, work, faith, and country, it makes me think i can do all that too.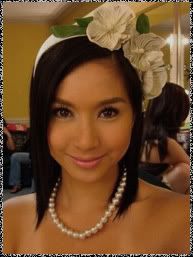 mariel termulo.
if i were to choose who artists on television i'd be a fan of, one of those i would choose is mariel. beyond the elaborate headpieces and fantastic outfits she puts on, there is a wonderful, true friend. 2008 was a tough year for mariel, and it reminded me of what my 2007 was like. but she proves that you really cannot put a good (wo)man down! just this year alone, she successfully surpassed problems and milestones other people encounter in the span of five years. she has grown so much as a woman, as a homemaker, as a public figure, and its an honor to be her friend.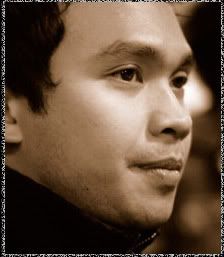 dante sta. cruz.
i met dante june of last year, but started chatting with him online around two months prior to the meeting. we shared common friends, got to share stories, and instantly clicked! he has grown to be one of my most trusted confidantes and advice givers. dante's story is the story of many, many other pinoys in different parts of the world. working abroad to earn and save, waiting for papers to be processed, dreaming to come home to the philippines someday.. they are all fighters! and its definitely something to be admired and emulated.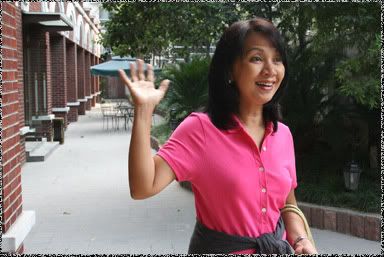 ofel gonzalez.
my mom! i often write about my mom on my blog, and of course, this list will not be complete without her. last year was the year she turned 60, and though she does not look it at all, she proudly shares this bit of info with everyone, and now proudly presents her senior citizen's card everywhere she goes! she's very young at heart, very active, and a very strong woman. i'm always eager to share with anyone and everyone about the amazing way she brought up me and my siblings, not just when we were kids, but to this day that we "kids" are all adults.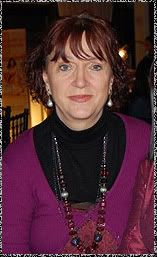 sandy cayetano.
there are specific problems one goes through that calls for a specific type of friend to talk to about it. tita sandy was that friend for me last year. and i'm so thankful! beyond that one year, she has also been that friend for many other women throughout her life! and boy, it takes one highly empowered woman to be the most important woman to two other powerful women, who are runners-up in this list of mine, ate pia and ate lani, her daughter and daughter-in-law respectively. one of her biggest idols is oprah, but little does she know, she is an "oprah" to many other women like me.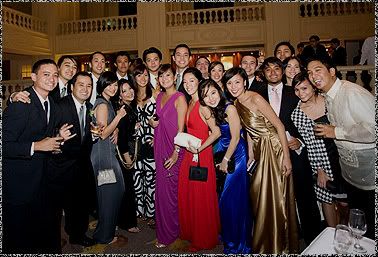 team dosh.
this photo was taken a few days ago in the beautiful wedding of paolo and geline, two of our kabarkadas. we all met back in 2003, and though we all started hanging out in the "gimmick scene", we ended up creating solid friendships. 2008 was such a big year for us! three couples got engaged, three people moved abroad, one couple got married and are now proud parents, one couple stuck together in sickness, lots got to travel, a few got to meet special someones.. and we're confident that 2009 ad 2010 will still be our years to shine!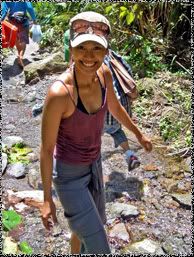 aissa gonzalez.
if 2008 was a happy and fulfilling year for me, it was a happier and more fulfilling year for my sister! her zest for life is infectious! it was a great work year for her as a professional interior designer, but more than that, this year, she met a special someone who has made her the happiest we all have ever seen her. giddy like a high school girl in all her pictures, out of town almost every other weekend for some exciting adventure, out and about in town in places many of us have never even heard of.. an explorer in her own land, just like her boyfriend james is.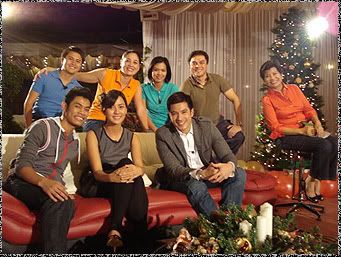 the probe team.
ever since i started watching tv, "the probe team" has always been the credible, authoritative, socially relevant program to beat. and so without batting an eyelash, i said yes to the invite to be part of their christmas special called "pasa pag-asa", a challenge where the probe reporters were split into groups and partnered with guests, then tasked to pay good deeds forward in the span of 36 hours. i gave my heart and soul to the challenge, and it ended up being one of the most amazing experiences of my life! i wish the probe team many, many more years of changing lives.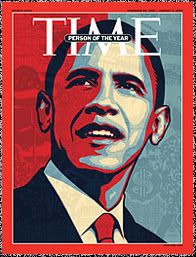 barack obama.
okay, okay, i don't personally know the president-elect. i only dream of meeting him one day! but that is what makes barack obama the person of the year not just for time magazine, but for many people around the world like me.. that though we only know of him, he has touched, moved, and inspired people of all races, classes, faiths. his dream coming true translates to hope for all of us! just listening to this one man speak sparks something in us that makes us believe in ourselves. and sometimes its a simple nudge like that that pushes us to make a difference.
i hope you can also make your own list of the people that made your year. :) i think its a simple but meaningful tribute for them, for all they've done for us, whether they know it or not. :p