my main man part three!
just in time for the celebration of the four years of my blog.. i just got the most wonderful news this month..
my main man has found his main woman!!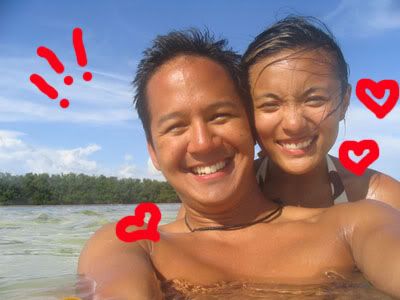 meet the future mr. and mrs. jc gonzalez!!
aaack! just thinking about it, naiiyak na ako! i am so sure na buong wedding ceremony, i'll be so emotional. hahaha! i am just so happy!
you know how you just see it when two people are meant to be together? haaay. ganito ang kuya ko at si tracy. ang galing, galing. they are really a major blessing in each other's lives.. and to our lives too!
cheers to the davao wedding next year!! the pamintuans and the gonzalezes shall come together. nice!!
love you tracy!
love you brow!
can't wait to see you two plus bacci again!!
what's bacci's role sa wedding?!
(hehe.)