ruled guilty.
i can't believe its been more than six years ago..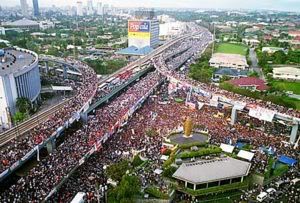 i remember watching our senators walk out as if it were just a year ago, when it was announced that "the no votes have it". my hair still stands on end when i remember it. i remember my siblings and i rushing to join the historic edsa dos revolution. fighting for what we believed was right, joining jim paredes and thousands others singing "huling huli", waiting for "justice to be served".
then, erap stepped down, and gloria stepped in.
and now, though not in full, the verdict has been read.
not guilty on the charge of perjury.
guilty on the charge of plunder.
sentenced to reclusion perpetua
.
abs-cbn news anchor ricky carandang said earlier that in some way, each president we've had has been accused of some form of corruption. but it is only now that a case has been seen through to a verdict.
i am pleased that this chapter is almost over.. but it makes you think, how about all the other cases? how about all the other names that came out in the hearings on jueteng, the jose velarde account, and misused government funds? do they all walk free? how about all the others accused of corruption, independent of the erap case?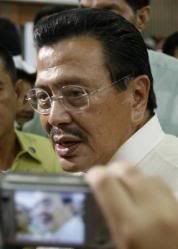 former president estrada answered a reporter's question on what his message to the filipino people is.. "nakakalungkot kasi ang ating mga kapitbahay na bansa ay umaangat ng umaangat, tayo hindi pa din.."
his camp will file for a motion for reconsideration as they fight for their stand that he is innocent.
president gloria macapagal-arroyo, through spokesperson ignacio bunye, issued the following statement after the verdict was read.. "we have a country to run, an economy to grow and a peace to win. we hope that this sad episode in our history will not permanently distract us from these goals."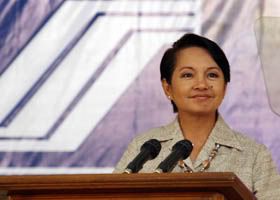 i did join edsa dos to oust erap.
but i was also one of those who were pro-impeachment for gloria.
i'm sure there are many others like me, and many others who disagree with me.
are we just being too picky with a leader to believe in?
will it ever be possible for us to have a clean and honest administration?
we are a great people and we deserve a great leader, don't we?
in what case is it right to let go and forgive?in what case is it right to keep fighting for what is right?
(this is all very confusing.)